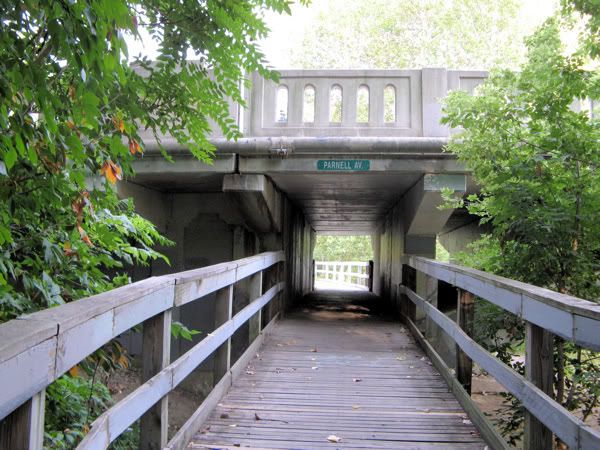 We had training tonight at a new location on River Greenway. We met behind Wizard Stadium and took off towards the west through Johnny Appleseed Park. It's so named because not only did John Chapman travel through this area, he is buried at this park.
The Greenway follows the river through this wooded area on the north side of Ft. Wayne and is just as great a place to train as it is in New Haven. There were seven of us altogether, and we walked/ran four miles.
I walked alongside Linda while she ran and amazingly enough, I was able to keep up. This is not to say so much that Linda runs slowly, but that I walk very fast.


I walked the four miles in 50 minutes. This actually was encouraging to me, knowing that I could keep up with some runners.
I always have walked fast and yes, I was pushing it tonight, but that's what I've been doing while training. Even though I'm walking this thing, I don't want to be the last to come in.

I left the training session feeling better about things.