I worked this morning, then had my eye doctor's appointment in the afternoon. While I was hoping my report would be that I could once again run, I was told that it wouldn't be in the best interest of my eye for me to do that. So I'll walk it.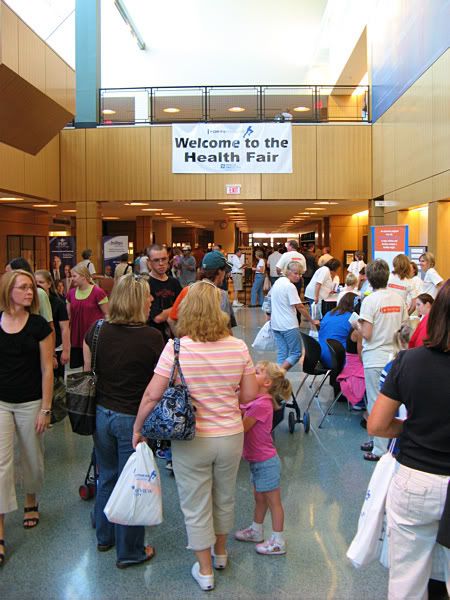 This evening, Fort4Fitness festivities began with the Health Fair being held at the Allen County Public Library. Various health-related businesses and organizations were set up in the halls and under a tent outside.
We walked around a little bit, and ran into some familiar faces - people that I wasn't aware of that were running this thing. I also spoke with Jamey and a few of my fellow group runners, a couple of which I hadn't seen in awhile. We had looks of trepidation, calm, excitement - pretty much the gamut of emotions showed on our faces and in our conversations.
This is it and now I'm off to bed to try and get a few hours of sleep before the alarm goes off at 4:00 a.m.