This morning was just about perfect for a nice, long walk and that's exactly what I did. This time, Diana drove over here and we walked to Paulding. We had to take some quirky turns to make the distance total 10 miles, but that just made the walk that much more interesting.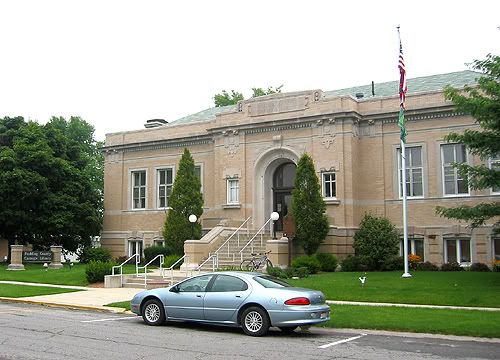 We passed the reservoir, the fairgrounds, the nation's first county Carnegie Library, and the first house Romie and I lived in after we got married. We shouldn't have gone by the fairgrounds because the Flat Rock Festival was going on and the traffic was horrible. It isn't a whole lot better to deal with on foot than it is in a vehicle.


Romie met us at Subway, where we picked up lunch and brought it back home to eat. When we finished, my thighs and hips were aching and the second toe on my left foot felt like the toenail was going to fall off, but by the time we got home, my legs didn't hurt anymore. In fact, I felt pretty good.


We'd completed the ten miles in exactly 2.5 hours and we hadn't walked it particularly fast. So we both decided we could do the 13.1 on Saturday in just under three hours. That's what we're going to try anyway!