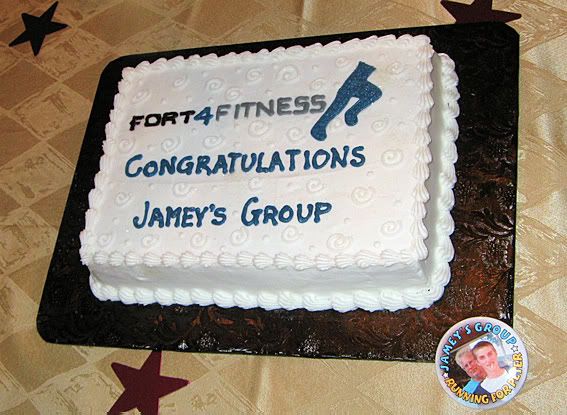 Many of us from the training group gathered at Linda's last night for a post-race party. Words were not in short supply as we recounted our experiences not only of race day, but of the entire experience of training for it.


It was obvious that while we shared this common bond and had similar feelings and experiences, we also had those that were unique to each one of us. I think I was most touched by Rhonda's story, as she likened falling into Jamey's arms at the end of the race as a glimpse of what it will be like as we enter heaven. Not that we ran the fastest or best, but that we ran the race, with the guidance of our leader, who didn't expect perfection. He accepted our weaknesses, never giving up on any of us, and gave us a "Well done" when we finished.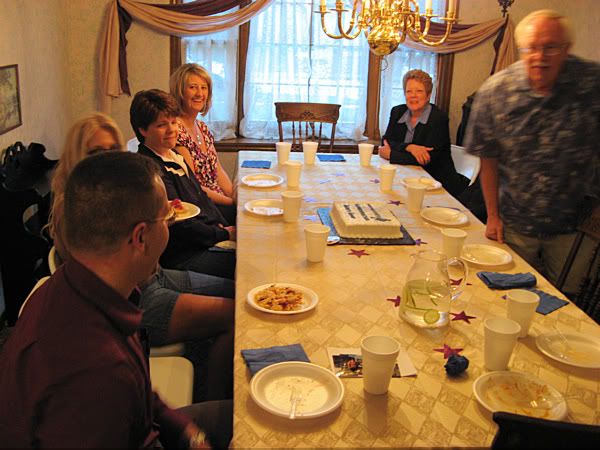 Though not everyone that was in the group was there physically, all were in our thoughts as we reminisced about "the early days." Days when we thought running even a mile without stopping was just not going to happen. Oh, we'd come SO far...


Jamey talked with us about the possibility of each of us doing some group training of our own in preparation for next year's race. He would guide us and groups would meet with him from time to time, but we would be the weekly leader of our own groups of runners. We're to think about this and get back to him, as planning for next year's race will begin soon.


We had a great meal of Mexican Pile-up, tossed salad with strawberries and poppy seed dressing, and cake.


It was rather hard to say goodbye when the evening was over, as we knew we'd accomplished the goal that brought total strangers together, but we left knowing that close friendships had been formed and it wasn't the end. I hope we do stay in touch, because we all were a big part of each other's lives for the last seven months. We know things about each other that...well...never mind. ;-)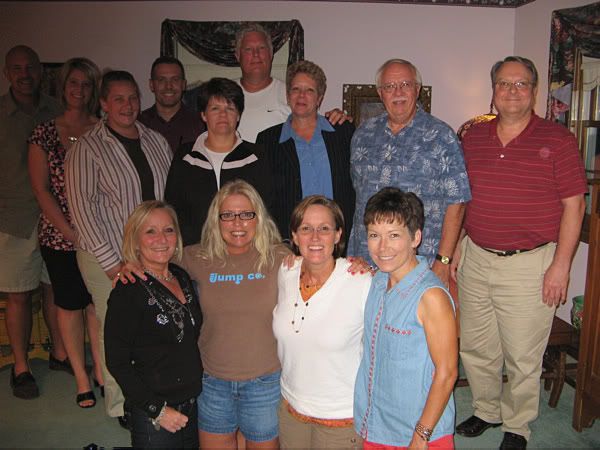 Front L-R:
Barb, Linda, Rhonda, Me
Middle:
Esther, LeeAnn, Margaret, Terry, Bill
Back:
Kevin, Monique, Jamey, Roger